Orange Slip Chair
InJoy
Detail:
Pierre Paulin
Orange Slice Chair
FH-6040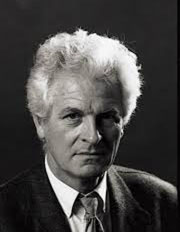 Pierre Paulin (1927 - 2009) was a French furniture designer and interior designer, belonged to a generation of lucky pioneers. Product design was an unknown territory. A world full of challenges as well as risks as there were no academies in his native France at the time; nor any interest from the side of the manufacturers. No chances for further development for the young Pierre Paulin. In 1958 Pierre Paulin joined the Artifort Design Group which gave him the opportunity to realize his sculptural vision of furniture; way too visionary for Paris at the time.

Experimenting with wooden shells, pressed under high-frequency, and tubular frames covered with canvas cotton, foam and elastic fabric, his visions slowly became reality. Visions he treasured as beautiful things for common people, soon to be discovered by a large Avant-Garde audience, causing a true revolution. Since that day revolutionary Pierre Paulin and his colorful sculptures would be worshipped in New York, Paris and Tokyo.
Slice chair Originally designed by Pierre Paulin in the early 1960's, the Orange Slice is a timeless icon that looks as fresh and inspired today as it did when it was first created. Anyone who sees several Slice chairs together cannot fail to be touched by the playfulness for the composition. From different visual angles, the Orange Slice shows several stages of 'curl up'. In fact, the chair seems to change shape every time you look at it. Two complete identical shells of pressed beech, covered with Premium high-density foam .Frame is polished tubular stainless steel.Leather upholstered in black, white, brown, red colors.